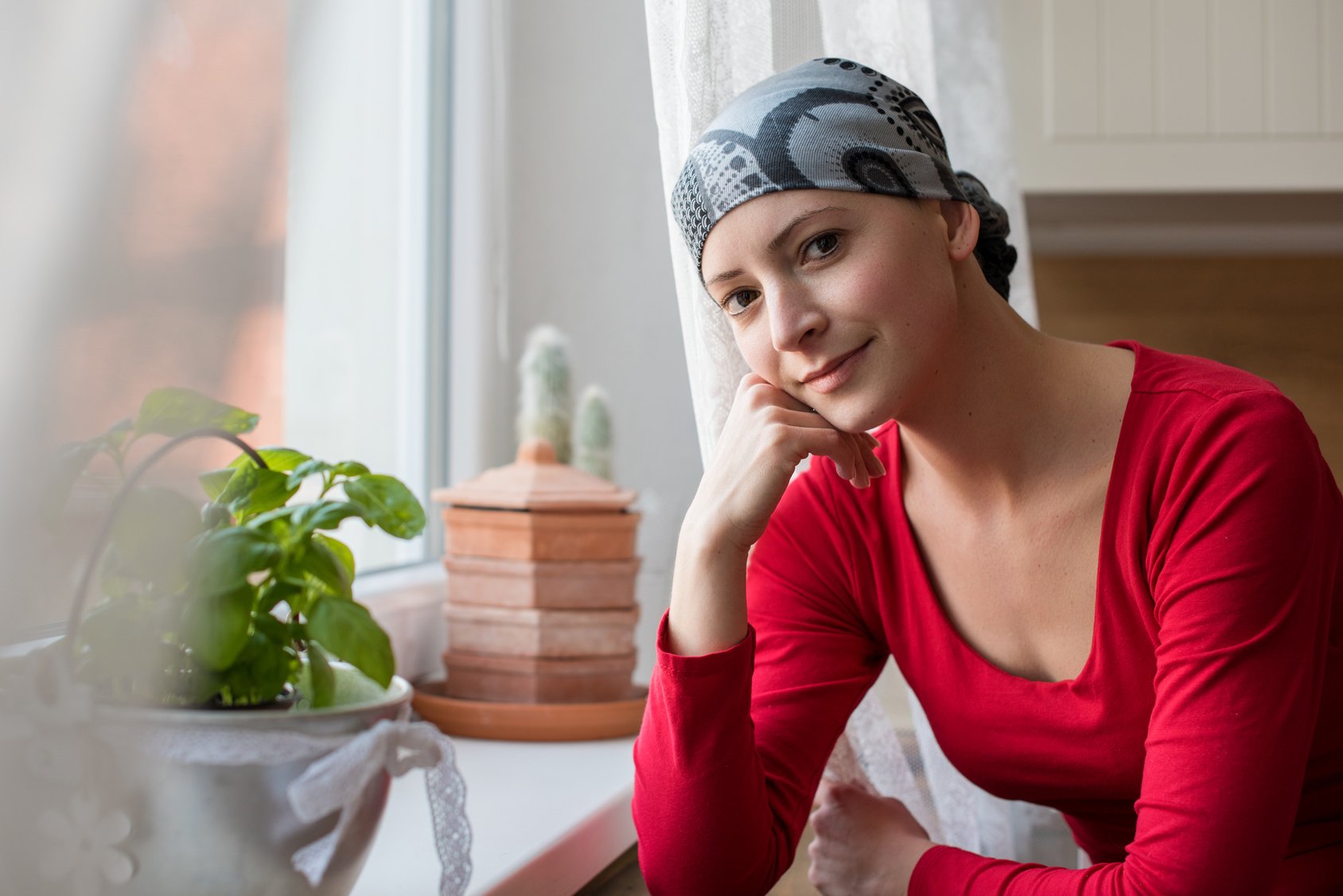 Approximately 70,000 people of reproductive age will be diagnosed with cancer this year in the United States. But will they be able to access services to protect their fertility from the harmful effects of cancer treatment?
Dual diagnoses, double the heartbreak
Imagine, for a moment, that you are a young woman, with your whole life ahead of you and can't wait to enjoy it. You've got so many plans and adventures awaiting. One of those plans includes having a family, but you are in no rush. You can wait. You have a great job and friends. Maybe you even have a dog! Life is good.
Then, you go to a regularly scheduled appointment and your doctor is concerned and wants you to see an oncologist. Ultimately, the oncologist says the phrase no one ever wants to hear: You have cancer.
Things begin moving very fast. You have to start treatment now, like right now. But then your doctor brings up something you hadn't even thought of … the treatment could cause you to be infertile.
Cancer and infertility
Chemotherapy and radiation are some of the most effective ways to treat cancer, but they also can be detrimental to the reproductive system, resulting in infertility. This effect is known as gonadotoxicity. A range of 20 to 70 percent of men and women who undergo cancer treatment, such as chemotherapy or radiation, will be rendered infertile by the treatment.
With the weight of a cancer diagnosis and the prospect of months or years of treatment ahead, considering options to protect fertility for the future is sometimes daunting for patients. While there are good options currently available to preserve the fertility of these patients, including egg, embryo and sperm freezing, the unfortunate reality is that many patients can't afford to see a reproductive specialist to learn about their options or to pursue fertility preservation treatment due to lack of insurance coverage for these expensive services.
Compounding this is the fact that, at the time of a cancer diagnosis, time is often of the essence. Treatment may begin within 2-3 weeks of diagnosis, and fertility preservation may take up to two weeks. Patients do not have the luxury of the added time that is required to petition insurance companies or secure additional funding to pay for these procedures that are typically cost prohibitive when not covered by insurance.
This is why at Women & Infants Fertility Center, we took initiative. I became an outspoken advocate for legislation requiring insurance companies to provide coverage for fertility preservation services before medically necessary treatments that could result in infertility.
Related reading: Fertility Preservation Program
Previous legislation
We are fortunate that Rhode Island had an existing law, or mandate, which required insurance companies to provide some coverage for the treatment of infertility. However, the definition of "infertility" as it was written in the law often did not apply to young cancer patients. For example, the law required that the patient be 25-43 years old, healthy, married and have been trying to conceive for one year.
This limited definition did not consider that cancer can affect anyone – married, single, young, old, man or woman, and those who haven't yet had the opportunity to try starting a family. Many would agree that someone with cancer is not currently "healthy." So the reality was, even though RI had "mandated infertility coverage," these restrictions often resulted in young cancer patients being unable to get insurance coverage for fertility preservation services before their cancer treatment.
Drs. Alvero, Stuckey, Huber and myself worked alongside a fabulous team from the legal and communications departments at Women & Infants Hospital, and together we were able to change that! We wrote a bill that revised the existing infertility law by providing a new, separate definition that requires coverage for fertility preservation services when a medically necessary treatment may directly or indirectly cause infertility.
We even went to the State House, along with some of our incredible patients, to explain to members of the Rhode Island Senate and House of Representatives why this is so important. The bill was signed into law by Governor Raimondo in July 2017. Rhode Island and Connecticut were the first states in the country to pass legislation that requires insurers to provide some coverage for fertility preservation services! Way to go Rhode Island!
The future of fertility preservation for cancer patients
We are so proud of this new legislation and hope it provides many more patients with the opportunity to speak with a reproductive endocrinologist, like those of us at the Women & Infants Fertility Center, about options for preserving their fertility before undergoing potentially gonadotoxic treatments. There is even evidence that having this conversation can result in an improved quality of life for patients as they prepare for and undergo challenging treatments. With so much progress in cancer treatments, there is life on the other side of cancer, and we are here to help you prepare for it!
However, there is more work to do. For example, this legislation only applies to non-governmental health plans, so unfortunately many patients still do not have coverage. The good news is, other states have followed our lead and now five states have laws requiring insurance coverage for fertility preservation.
Did you know there is a national law that requires insurance to cover breast reconstructive surgery after lumpectomy or mastectomy (treatments for breast cancer)? We think of fertility preservation the same way. If chemotherapy or radiation is part of cancer treatment, then protecting a patient's fertility from being harmed by those treatments should be part of cancer treatment too!
We won't give up and will keep advocating for our patients until all young men and women with a new cancer (or other medical) diagnosis can get the access to fertility preservation services they deserve.