Women & Infants Fertility Center recognizes that LGBTQIA+ couples face particular hurdles, both social and physical when building a family. We provide highly successful third-party reproduction treatments for LGBTQIA+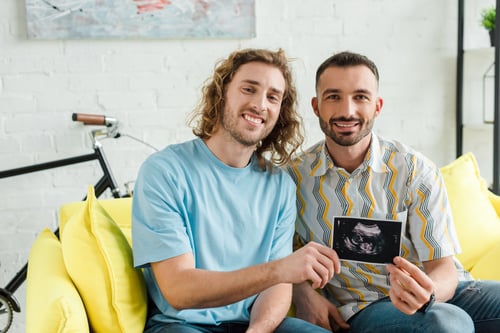 couples and individuals, and we only work with the most reputable agencies in helping arrange for egg donation, embryo donation, sperm donation, and surrogates.
Through our affiliation with Women & Infants Hospital, we also provide support for our LGBTQIA+ patients. This is a vital element in third-party reproduction family building, as prospective same-sex parents or other LGBTQIA+ patients often face complicated issues involving the genetic nature of parenthood and subsequent arrangements with those who have provided third-party reproductive assistance.
While most LGBTQIA+ couples do not seek fertility treatments specifically for infertility, a health condition affecting the fertility of one or both partners may be an additional factor when building a family. When appropriate, we will screen for infertility at the start of treatment. The results of those tests will determine what treatments the LGBTQIA+ couple or individual may need, including possible forms of third-party reproductive assistance.