It is a varicose (enlarged) vein in a man's scrotum, which can cause infertility by reducing sperm production and quality. Structurally, a varicocele resembles a varicose vein in the leg.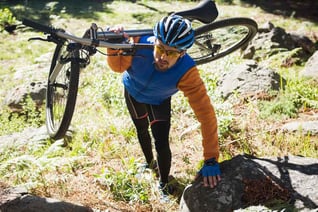 Varicoceles (also called testicular varicoceles) are common in the male population, with about 15% of men experiencing one. And they most often occur on the left testicle. The majority of men with a varicocele remain fertile.
According to the American Society for Reproductive Medicine (ASRM), varicoceles are present in 40% of men diagnosed with infertility. The infertility awareness organization RESOLVE notes that the incidence of varicoceles increases in men who have once fathered a child but are infertile when trying for another child (50%-80%). This is evidence that varicoceles have a progressive effect on male infertility related to increasing age.
These factors cause fertility specialists to consider them to be a prime concern in finding the cause of infertility in men and in couples in certain circumstances.